We are finally starting to see some sunny days here in Seattle which means J&A are clamoring to get outside. If this summer is anything like last summer, I expect we will be spending almost every morning at one of the many local parks.
We are so lucky to have lots of great parks close to home. Park play dates are one of my favorite ways to meet up with other mamas. The kids can run and play and get their wiggles out. And if we are lucky, the moms can soak up some sun and catch up with each other on all the latest news.
Last summer I put together our park backpack and it has become a way for us to quickly get out the door the moment the weather calls for it. ("Quickly" being a relative term of course...I do have two toddlers you know!)
Our backpack has all the necessities for a fun day at the park. First, to keep our selves sun-safe and to be ready for potential ouchies, I put in sunscreen and a Boo Boo Bag.
Can I take a moment to talk about how cute this bag is? I mean seriously: it is adorable. Sometimes I think my kids actually like getting a little scratch because it means they get to use the Boo Boo Bag.
I got it last year at Target in the Back To School section (it is meant to be a pencil pouch). In it I keep Band-Aids, gauze, disinfectant spray, and hand sanitizer.
Mornings at the park usually mean that the dew has yet to evaporate, so an old dishtowel comes in handy for wiping down damp slides and swings. And, of course, every mom's best weapon against the messes that inevitably happen with toddlers is a package of wet wipes.
To maximize our fun, I keep an assortment of outdoor toys in the backpack. My kids have been obsessed with blowing bubbles lately. I have a large bottle of bubble solution, plus two small bottles of bubbles for J&A. (Giving them the large bottle would mean that quickly there would be a huge spill and the grass would get a good bubble washing. The small bottles of bubbles are perfect for their little hands.)
One of my BFF's Deanna introduced me to what may be the best park toy ever -
the balloon rocket
! If you have never seen it in action, it is so. much. fun. And it is only $10 so get on over to Amazon.com
now
after reading this post and order it. You blow up the balloons with the pump and watch them soar and spin in the air as you let them go. You will soon become the most popular mom at the park. Trust me.
Sidewalk chalk is always a hit with my kids and can lead to games of hopscotch or tic-tac-toe.
J loves any activity involving a ball -- basketball, soccer, catch, or his current favorite, a game my husband invented called "higher" where you throw the ball into the air as high as you can and J yells "HIGHER!" and then squeals with delight. A deflated beach ball fits easily into the backpack, is a cinch to blow up, and can provide lots of entertainment.
A few snacks, for both me and the kids, help to refuel the all the energy we burn off running around the park. (Ha! Who I am kidding? I try as I hard as I can to lay on a blanket in the sun while the kids run wild.)
Speaking of blankets,
this one
resides in my car at all times. I love how it folds up compactly and has a handle which makes it easy to carry.
All together we have everything we need to guarantee a fun day out in the sun.
What are your favorite summertime activities to do with your family? Do you have any park essentials? What tricks do you use to make getting out of the house a little easier?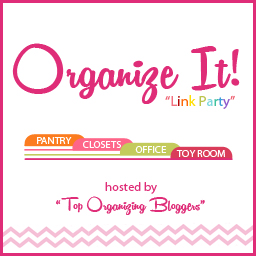 <a href="
http://www.bloglovin.com/blog/8070813/?claim=vwsmrz9d5jm">Follow
my blog with Bloglovin</a>